Offering an ideal balance of the convenience of suburban living with urban amenities and picturesque scenery, Birmingham is one of Michigan's most sought-after communities. One of the area's most popular attractions is its high-end restaurant and bar scene. Birmingham's upscale metropolitan area and downtown shopping district offer a variety of romantic dining experiences. Check out our list for the best date night restaurants in Birmingham.
Vinotecca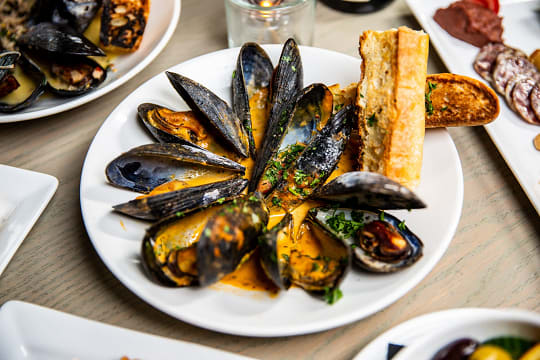 Vinotecca moved to its Birmingham location from Royal Oak in early 2018 and has become a local staple as a date night go-to. This full-service wine bar and restaurant features live blues and jazz performances several nights of the week, as well as a schedule of comedy shows and singer-songwriter events to accompany a delicious meal. 

Wine lovers will appreciate Vinotecca's wide selection of wine and servers well-versed in each bottle in the collection. The restaurant's menu of upscale cuisine is thoughtfully-curated by executive chef Adam Galloway, whose background in studying wine and food pairings is apparent in Vinotecca's wine and food options.

Date night diners can participate in wine trivia games while sipping on wine flights or craft cocktails. For those looking for a more intimate experience, the menu offers high-quality dishes, such as small plates of truffle fries, smoked salmon guacamole, Kona coffee-rubbed Angus filet, braised short rib, and Michigan-baked brie. 

The restaurant's Elm Room offers a full banquet facility that is ideal for hosting weddings, concerts, and parties. Vinotecca's annual event, the Black Wine Night, is a sophisticated alternative to celebrate Halloween. Ticket holders experience the restaurant in a unique light with decorations depicting that year's theme (last year's event reflected a Game of Thrones theme) and a five-course meal paired with five varieties of wine served in black glasses.

*Image courtesy of Vinotecca

Streetside Seafood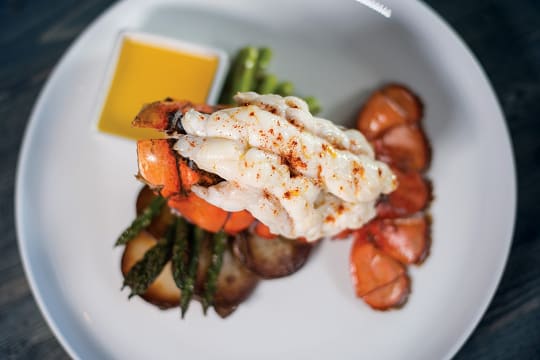 Looking for an intimate date night destination? Streetside Seafood, known as "the freshest fare in town," is the perfect location for a lowkey experience paired with contemporary dishes made with fresh seafood and seasonal ingredients. 

Streetside Seafood's menu features catch-of-the-day daily specials and mouthwatering dishes, such as yellowfin tuna tartare, chilled crab claws, and pan-roasted Norwegian salmon. Enjoy the best seafood in Birmingham in a relaxed and welcoming setting. 

*Image courtesy of Streetside Seafood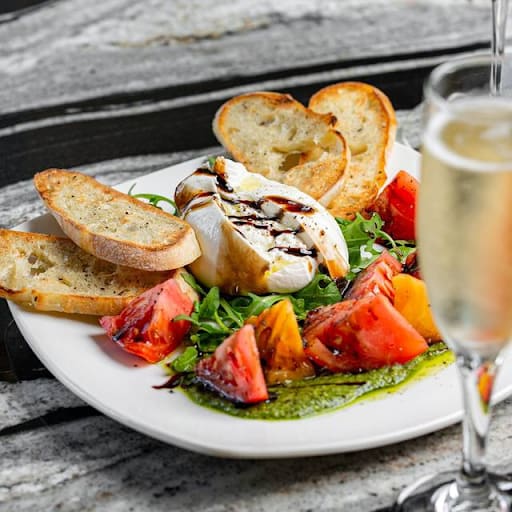 220 Merrill
220 Merrill is where locals go for a fine dining experience! Located in Downtown Birmingham, this restaurant sits inside the historic "Old Detroit Edison" building, which was first constructed in 1932. The businesses within the building evolved over the years and, in 1979, became one of the first full-service restaurants in the city—220 Merrill Street Restaurant. 

In the decades since, the restaurant has undergone changes to its name, interior renovations and designs, and ownership while still maintaining its legacy as a local gathering place serving high-quality American cuisine.
Today, the dinner crowd can choose from 220 Merrill's selection of familiar, yet updated dishes, such as truffle fries, charcuterie boards, steaks, seafood, and house specialties. A traditional night out in Birmingham requires a meal at 220 Merrill. 

*Image courtesy of OpenTable

Mad Hatter Bistro




Mad Hatter Bistro is for those ready for a break from run-of-the-mill date night experiences! Situated in the heart of Downtown Birmingham, Mad Hatter Bistro's unique decor and energetic personality instantly transport visitors into "Alice in Wonderland."

From crystal chandeliers and eclectic decor and tableware to moody lighting and red velvet furniture, the restaurant's interior perfectly balances theatrical with sophistication. Every item featured inside was hand-picked in order to create an all-encompassing experience for patrons.

Since 2014, the eatery has served traditional family recipes, which have been passed down for generations and utilizes farm-to-table ingredients. The bistro is a popular destination for afternoon tea, providing one of the best tea rooms in the city. Dinner guests can choose from a whimsical menu offering Unicorn Salad served with candy cane beets, watermelon radish, pomegranate, and blood orange, The Mad Hatter Burger, Mad Queen's Chicken, and much more!

For a truly unique Birmingham dining experience, The Mad Hatter Bistro can't be missed!

* Image courtesy of Eater Detroit

Big Rock Chophouse




Established in 1984, Big Rock Chophouse has been a Birmingham landmark for several decades. The popular restaurant is situated in a historic building that was built in 1931 and formerly housed the Birmingham Grand Trunk & Western Railroad Depot. 

Today, Big Rock Chophouse is known for the large boulder signifying its name, its vibrant Colorado-inspired interior, and flavorful American dishes. The restaurant's award-winning menu is centered around hand-cut aged steaks, fresh seafood, and hearty sides and starters. Patrons continue to come back for Big Rock's delicious fare and energetic atmosphere, which will add a fun element to any date night. 

Executive chef Eric Voigt and his culinary team have earned the prestigious American Culinary Federation's 2014 Achievement of Excellence Award—an honor awarded to only three other Michigan restaurants in previous years. Big Rock Chophouse also has an extensive wine cellar with a selection of over 400 wines and champagnes, which earned the Wine Spectator Award for Excellence for 17 consecutive years!

*Image courtesy of Big Rock Chophouse


Bella Piatti




The vision of Birmingham's Bella Piatti restaurant is "Italian lifestyle at its best...exceptional food, wine, and celebration." A hotspot in Downtown Birmingham for exceptional Italian cuisine, Bella Piatti has transformed the restaurant's interior and carefully-curated menu to create a welcoming and romantic dining experience.

Bella Piatti's whimsical decor features antique chandeliers, Renaissance and Baroque murals, and a stainless steel drape—transporting customers to a nostalgic time and exotic destination. Its warm and inviting ambiance is tailored to exude a cozy environment. 

Chef Francesco Apollonia, a native of Venice, creates traditional Italian dishes with a modern flair. The menu features salads, pasta, risotto, seafood, veal, filet mignon, and several other delicious options. Chef Apollonia utilizes seasonal produce and artisanal ingredients to create unique fare, such as puffed pastry with Italian sausage, bechamel with arugula and fennel, and orecchiette pasta served with pancetta, rapini, garlic, oil, and red pepper flakes.

Complete your enchanting meal with their signature espresso martini and an authentic Italian dessert. You may even spot a celebrity—Bella Piatti is a popular eatery for actors, directors, and well-known chefs! 

*Image courtesy of TripAdvisor


Forest




Forest is the place to go in Birmingham for special occasions. Their top-tier service, romantic ambiance, and exceptional food make Forest stand out as an ideal date night spot. 

The eatery's rotating menu features innovative dishes made with fresh and unique ingredients. Start with a drink from Forest's extensive house cocktail and wine lists, such as a refreshing Pimm's Cup made with Pimm's, gin, cucumber, and ginger beer. Share an appetizer before tucking into Forest's entrées. The restaurant features decadent, high-end comfort food, such as Parisian gnocchi with a duck egg, eggplant, and lemon or lobster and ratatouille with truffle butter. 

Visit Forest to enjoy a truly unique dining experience!

*Image courtesy of Forest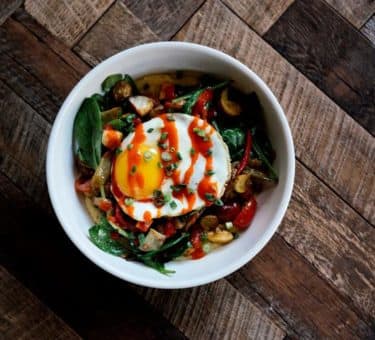 Commonwealth Café
Since 2010, Commonwealth Café has been a local favorite for house-roasted coffee and healthy, yet indulgent breakfast dishes made with local and organic ingredients—including several vegan and gluten-free options. Located in Downtown Birmingham on 300 Hamilton Row, the eatery was designed by owner Jim Hayosh, who also designed and owns Ronin Sushi in Royal Oak. 

Diners fuel their day on the cafe's "Common Breakfast," which features eggs, housemade sausage patties, bacon, potato hash, toasted sourdough and jam, as well as sweet potato latkes and a selection of quiches, pancakes, omelets, and salads. 
Following frequent requests from customers for the restaurant to offer evening meal options, this popular brunch spot made the decision last summer to add an impressive dinner menu and extended dining hours.

The restaurant is ideal for a casual and relaxing date—morning, noon, or night! Dinner customers can enjoy any of their breakfast and lunch items, as well as steak and grilled salmon, sandwiches, vegan lasagna, soups, and their popular brown rice and quinoa bowls. Finish the night with their selection of vegan soft serve ice cream for a sweet and delicious end to your meal!

*Image courtesy of Commonwealth Café


Interested in learning more about Birmingham's culinary scene and surrounding communities? Contact Pam Stoler today. With over 35 years of experience in buying and selling in the Detroit Metro Area, she has distinguished herself as a leading Birmingham, MI realtor. Her dedication as a Birmingham real estate agent will help ease the process of finding the perfect piece of Birmingham luxury real estate!